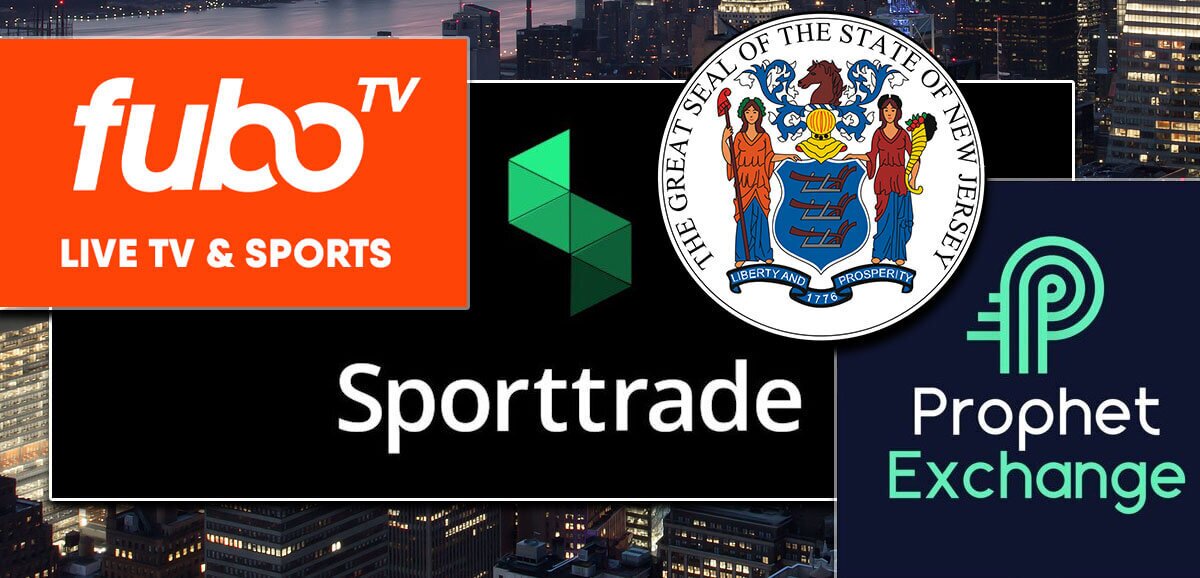 New Jersey will have new sportsbook operators after the Division of Gaming Enforcement recently approved three applications.
Prophet Sports Betting Exchange and Sporttrade will be the first to offer "betting exchange" or peer-to-peer betting services in the Garden State.
The third new operator is Fubo Sportsbook which is owned by TV streaming company Fubo TV.
With the start of the football season in the United States just around the corner, three more sportsbooks have entered the New Jersey sports betting market.
Prophet Sports Betting Exchange and Fubo have entered the Garden State via Harrah's while Sporttrade acquired access to New Jersey via Bally's. All three recently received their approval to operate from the New Jersey Division of Gaming Enforcement, allowing them to launch in time for the opening of the college football and NFL seasons.
Betting Exchange has Arrived in New Jersey
Two betting exchanges, @prophetexchange and @sporttrade_app will be coming to New Jersey soon!

What is a Betting Exchange and how are they unique?

Allow us to explain ⤵️https://t.co/Zcbxr2kpap

— Action Network (@ActionNetworkHQ) October 29, 2021
Late last year, news outlets teased about the coming of betting exchange to the United States after Prophet Sports Betting Exchange and Sporttrade gained access to the Garden State market via Harrah's and Bally's respectively. That time is almost here.
CEO Alex Kane said in a recent interview that the Sporttrade app is in the "performance lab" and he is "very confident" that the trading platform will be ready next month, in time for the start of the NFL season.
"Come September, the company, founded by Chair and CEO Alex Kane, plans to be live in New Jersey."

Sporttrade's Alex Kane Talks New Jersey Launch and Future of Exchangeshttps://t.co/UO6M4C5anT

— Alfonso Straffon 🇨🇷🇺🇸🇲🇽 (@astraffon) July 25, 2022
Meanwhile, Prophet Exchange already had a pre-registration campaign dubbed "Exchange the Love" last year. It has not announced a specific launch date but only said "soon" on its official Twitter page:
​​
SO IT'S A BETTING EXCHANGE. YOU GET EVEN ODDS ON ALL SPREADS AND TOTALS AND TIGHTER MONEYLINE PRICES. AND YOU NEVER GET LIMITED. IT'S SICK AND LAUNCHING SOON IN NEW JERSEY. IT'S CALLED PROPHET EXCHANGE. pic.twitter.com/UzF4yUaRPL

— Prophet Exchange (@prophetexchange) August 18, 2022
What makes Sporttrade and Prophet Exchange unique is that their sports betting model is called "Exchange Betting" which works differently from what the other sportsbooks are offering. In exchange betting, bettors are allowed to wager against each other at lower fees than those offered by traditional sportsbooks.
Third State for Fubo
📌 New Jersey is the third US state for Fubo Sportsbook — it launched in Iowa last November and Arizona one month later.

Full story here ⬇️https://t.co/66UMyf0f0S#fubo #sportsbetting #newjersey

— Gaming Review Network (@GamingReviewNet) August 24, 2022
Meanwhile, Fubo Sportsbook began its required soft launch last August 15th. During this period, only controlled betting from selected NJ users will be allowed during a specific time. However, if the new sportsbook passes all the technical and regulatory requirements set forth by the regulators, it is also expected to go live before the NFL season begins.
Fubo Sportsbook is owned by Fubo TV, the U.S. TV streaming service provider. With a built-in customer base that watches live sports via its network, Fubo Sportsbook offers a unique alternative for New Jersey sports bettors as they can watch and bet on games on one platform. New Jersey will be the third U.S. state where Fubo Sportsbook has a presence. It also launched in Iowa and Arizona late last year.
During an Investor Day presentation last August 16th, Fubo TV revealed that it had registered 10 million new users between June 2017 and June 2022. The company says that its customers stream an average of 100 million hours per month, and did 140 million hours during January 2022 when the football season was in full swing.