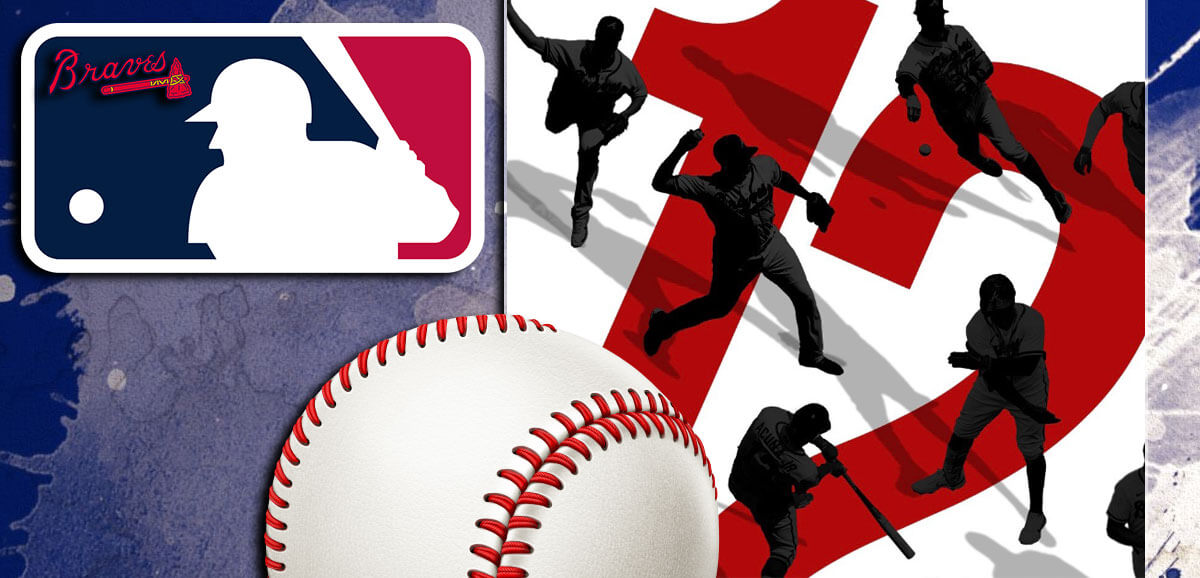 The Altanta Braves have won 12 consecutive games and are undefeated in June.
A $50 bet on the Braves ML during this stretch and rolled over would be worth $3,221.94 right now.
The Braves will go for win no 13 in a row on Tuesday minus second-baseman Ozzie Albeis who suffered a foot injury on Monday.
The Atlanta Braves are red hot right now. The current World Series champions have not lost since the start of June and have won 12 consecutive games.
A $50 bettor on the Braves Moneyline rolling over his winnings during their winning steak would be up $3,221.94 right now.
But not only have the Braves been cashing ML bets, but they have also climbed back in the team standings after a slow start.
12 in a Row
1️⃣2️⃣ in a row! #ForTheA pic.twitter.com/WQ6pzeetgw

— Atlanta Braves (@Braves) June 14, 2022
Last season the Braves defied the betting odds when they won the World Series after their odds plummeted to +5000 after Ronald Acuna's injury. Atlanta was a losing team for two-thirds of the season and was one game below the .500 mark at the All-Star break. But they finished strong and shortened their odds to +1200 after winning the NL East. Atlanta moved up to +525 at the start of the NLCS and was a +125 when the World Series began. They then defeated the Houston Astros 4-2 to win their first Commissioner's Trophy since 1995.
This season, the Braves opened with the third-best odds to repeat as champions at +1000 and were given the second-best odds to win the NL East at +120. However, the defending champions started the season slow and were 23-27 at the end of May. When the calendar turned June however, they have not lost and have now won 12 straight games to post their longest winning streak since winning 14 in a row from July 26 to August 9, 2013. They have also cut the New York Mets' division lead down to five games.
Atlanta's World Series Odds have climbed back to +1500 after falling to +1800 last month. They have also shortened their NL East odds down to +225 after they had dropped to +500 at the end of May 2022 while their NL Pennant odds are back to +700 after they had faded to +900 when they were four games below the .500 mark. But just as the Braves have gotten hot, they suffered a setback on Monday.
Ozzie Albies Fractures Left Foot During At-Bat
Braves' Ozzie Albies fractures left foot during at-bat vs. Nationals

via @TheAthletic https://t.co/6pnFpGP0XV

— David O'Brien (@DOBrienATL) June 14, 2022
On Tuesday, the Braves will gun for a 13th consecutive win, which would put them one win better than the 2018 Houston Astros for the longest winning streak by a World Series champion in the Expansion Era or since 1961. However, the Braves will have to do so without All-Stat second baseman Ozzie Albies.
Albies fractured his left foot during an at-bat in Monday's game against the Washington Nationals and has been placed on the team's 60-day IL. The 25-year-old entered Monday with a slashline of .246/.288/.408 with eight home runs on the season. The two-time All-Star and two-time Silver Slugger award winner ranks 4th among second basemen with a WAR of 14.17 since 2018 and had 60 home runs from 2019 to 2021.
It's unclear how long Albies will be out but it will be for at least two months. Atlanta however has good infield depth and they have promoted veteran infielder Phil Gosselin to the roster with the injury. Meanwhile, Albies joins starting outfielder Eddie Rosario, starting pitcher Mike Soroka, and relievers Luke Jackson, Tyler Matzek, Collin McHugh, and Kirby Yates on the sidelines.