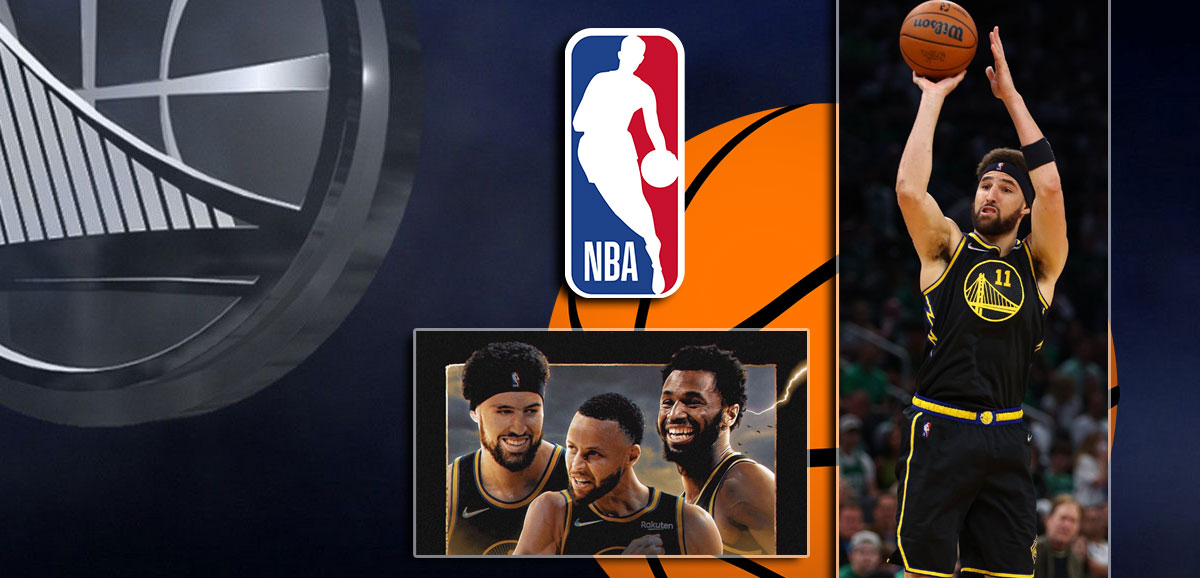 The Golden State Warriors upset the Boston Celtics as +4.5 point underdogs in Game 4 of the 2022 NBA Finals.
Steph Curry sizzled for 43 points to lead the Dubs and solidify his status as Finals MVP beting favorite at -145 odds.
Golden State has opened as the -3.5 point spread favorites in Game 5 on Monday night in Oakland.
The 2022 NBA Finals took another twist on Friday night.
The Celtics entered the game with a 2-1 series lead and were playing at home. Boston carried a 36-16 ATS road record this season, including 9-1 ATS away from home in the playoffs while covering by at least 9 points. The Dubs meanwhile faced their largest spread odds ever in the Steve Kerr era at +4.5. But Steph Curry had the final say.
Curry is now Minus Money Finals MVP Favorite
Stephen Curry is now the Finals MVP favorite @BetMGM 🏆

-145: Curry
+175: Jayson Tatum
+500: Jaylen Brown
+5000: Marcus Smart
+8000: Al Horford pic.twitter.com/LvcSPw6Vg8

— NBABet (@nbabet) June 11, 2022
Curry sizzled for the Warriors with 43 points, 10 rebounds, and 4 assists with seven three-pointers made as the Dubs took a 107-97 win at the TD Garden. He joined Jerry West and Magic Johnson as the only guards in NBA Finals history to score 40+ points with at least 10 rebounds. At 34 years and 88 days old, he also became the second-oldest player to score at least 40 points and grab at least 10 rebounds in an NBA Finals game behind only LeBron James who was 35 years old and 284 days when he achieved the feat in 2020.
After four games played in the 2022 NBA Finals, Curry is averaging 34.3 points per game while shooting 50.0% from the field and 49.0% from three-point distance. He joins Michael Jordan and Kevin Durant as the only players to average at least 30 points per game while shooting 50% from the floor and 45% from deep. But what makes Curry's feat more impressive is that Jordan (1991) and KD (2017) accomplished their feats at the age of 28. Steph Curry is already 34 years old.
With Curry's impressive play, he is on pace to win his first-ever Finals MVP award. Steph is now back as Finals MVP betting favorite at the best NBA betting sites and is the first player on the betting boards to hit minus money odds. Curry opened at +1400 odds to win the award. He was a +110 before Game 1 but dropped to +200 before Game 4. Now he is listed at -145 with Jayson Tatum fading from +115 to +175 and Jaylen Brown falling farther back from +300 to +500.
All Tied Up at 2-2
All tied up at 2-2

Game 5: Celtics vs. Warriors
🏆 Mon. 9:00pm/et on ABC #NBAFinals presented by @YouTubeTV 🏆 pic.twitter.com/dc1Xm27LDR

— NBA (@NBA) June 11, 2022
So now the 2022 NBA Finals series is all tied up at 2-2 with the series shifting back to Oakland for Game 5 on Monday at 9:00 p.m. E.T. The Warriors have opened as the -3.5 point spread and -160 Moneyline favorite to win the game and take the pivotal 3-2 lead. Golden State is also back as the series favorite at -135 odds with Boston falling back to +135.
The series is however far from over. The Celtics have not lost back-to-back games in the current postseason and have bounced back strong after every playoff loss that they have suffered this year. Boston is 8-0 SU and ATS after a loss in the playoffs and they are also 14-1 SU and 13-2 ATS after a loss since January 29. In 22 games played in the current postseason, Boston is just 6-5 SU at home but 8-3 SU on the road.
There's no doubt that Golden State has the championship experience to pull off the series win and they have now reclaimed the homecourt advantage. However, the Celtics are a team that won a Game 7 in Milwaukee against the defending champions Bucks and a second Game 7 in Miami against the East top seed Miami Heat. They might not have the Dubs' championship DNA but they are just as hungry to win the NBA title.