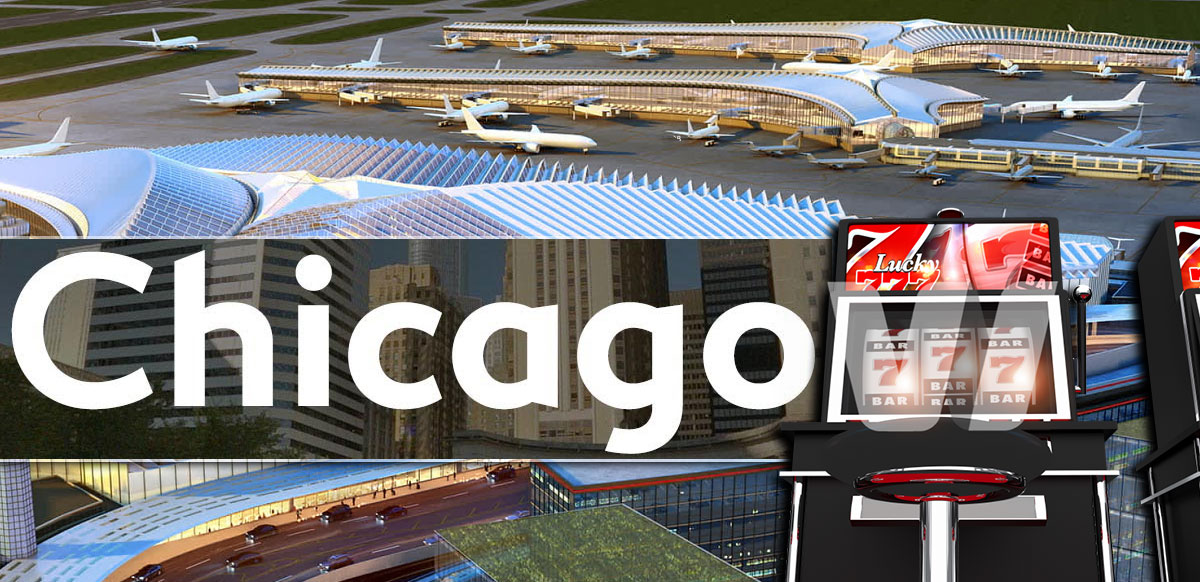 Chicago Mayor Lori Lightfoot revealed last Thursday that Bally's Corporation is the winning bidder for Chicago's lone casino license.
Bally's Casino at River West is a $1.7 billion project that will be located at the site of the Tribune Publishing Center.
Bally's CEO Soo Kim also said that his company is also "intrigued" about the possibility of installing slot machines at Chicago's two major airports.
After months of waiting, Chicago has selected the winner of its casino bidding war.
The winning bidder was announced last Thursday by Mayor Lori Lightfoot at a celebratory news conference where city, business, and labor leaders spoke about the casino's expected benefits. According to Lightfoot, Bally's Corporation will receive the city's only casino license. The casino will be located on the site of the Tribune Publishing Center in River West.
Said Lightfoot:
"Following significant analyses and community input on all aspects of our three finalists for Chicago's casino license, the selection committee and I have chosen Bally's to move forward in the development of the City's first integrated casino resort,"

"We are confident that Bally's Tribune Publishing Center development will shore up the City's pension funds, create thousands of good-paying jobs, and lead to a bright financial future for our city."
Bally's Casino in River West
The announcement of today's casino brought a 30-year dream to reality in Chicago. I look forward to working with City Council to get this across the finish line. https://t.co/ekwQAUwSy3

— Lori Lightfoot (@LoriLightfoot) May 5, 2022
The $1.74 billion Bally's Casino in River West project includes a 3,000 seat theater, a 500-room hotel tower, six restaurants plus a food hall, fitness center, sun deck, spa, an outdoor park, and music venue, an extension of the Riverwalk and pedestrian bridge, 3,400 slot machines, and 170 table games. The casino is expected to create a total of 2,000 permanent jobs
While the permanent casino at the Tribune site is under construction, Bally's will open a temporary gambling site at Medinah Temple, located at 600 N Wabash Ave. The temporary casino is expected to open next year while the permanent site is slated for a 2026 launch.
Slot Machines in Chicago's Two Major Airports?
"… a provision that authorizes the city's casino developer to install some of its slot machine allotment at the two airports, so long as the total number of "gaming positions" at all locations does not exceed 4,000."https://t.co/TGmssuI8FF

— Denise 'You have fouled your nest, not us' (@thebax33) May 7, 2022
Bally's Chairman Soo Kim revealed that they are "intrigued" by the idea of putting slot machines at the city's two major airports. According to Kim, having slot machines at the airports could boost revenue stream while also serving as a marketing tool. City and Aviation officials, however, said no such plans are currently in the works.
Included in the 2019 state law that granted a casino license to Chicago is a provision that authorizes the city to allow the city's casino operator to install some of its slot machine allotment at O'Hare and Midway airports, provided that its total number of gaming positions at all locations does not exceed 4,000. With Bally's proposal at the Tribune site at 3,4000 slots and 170 table games, there is still room for machines at the airports.