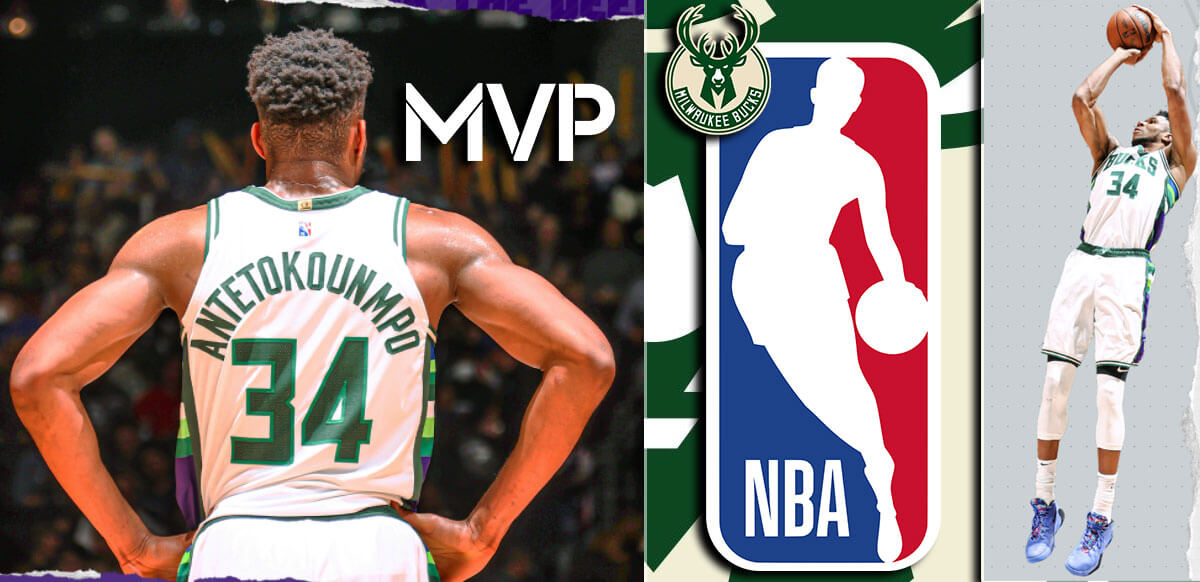 Giannis Antetokounmpo has opened as the way too early 2023 NBA MVP betting favorite at +400.
Luka Doncic, who opened as the 2022 NBA MVP favorite is next at +550.
Joel Embiid, who finished second to Jokic in 2021 and could likely be 2nd again this season, is next at +650.
PointsBet USA took a different road as it already settled bets for the 2022 NBA MVP award even if the NBA has not yet officially announced the winner.
The said online betting site paid bettors supporting Nikola Jokic to win a second straight MVP award while giving those who wagered on Sixers big man Joel Embiid a free bet.
The NBA Awards are still several months out, but we are confident that Nikola Jokic will win MVP once again ?

Today, we will be paying out all Jokic MVP bettors, and we will be giving all Joel Embiid MVP bettors a free bet! pic.twitter.com/j9IG9YQiiN

— PointsBet Sportsbook (@PointsBetUSA) April 21, 2022
In a separate statement, PointsBet also announced that it was already looking ahead to next year's MVP race by opening the first opening odds for the 2023 NBA MVP betting market.
Giannis Opens as 2023 NBA MVP Favorite
We're live with NBA MVP odds for the 2022-2023 season ? pic.twitter.com/SNlem6xrYE

— PointsBet Sportsbook (@PointsBetUSA) April 20, 2022
According to PointsBet, Milwaukee Bucks superstar Giannis Antetokounmpo is the way too early +400 odds on favorite to win the 2023 NBA MVP award. Antetokpunmpo won MVP honors in 2019 and 2020 and was fourth in the 2021 voting. This season, Antetokounmpo finished as one of the three finalists, meaning he has finished at least third in this season's MVP voting.
The Greek Freak is only 27 years old and finished the regular season ranked 2nd in scoring at 29.9 points per game and 6th in rebounding at 11.6 boards grabbed per contest. Antetokounmpo's game continues to improve every year and with Milwaukee looking like a contender for years to come, it's no surprise why Giannis is on top of the early MVP list.
Luka Doncic opened as the +400 betting favorite to win the 2020-21 NBA MVP award but Doncic has not figured in the MVP since then with the likes of Steph Curry, Embiid, and then Jokic. taking turns in topping the 2022 NBA MVP betting boards. But Doncic is having another strong season in Dallas where he led the Mavs to the 4th best record in the NBA. The Slovenian sensation ranked 3rd in the league in scoring at 28.4 points per game and finished 5th in passing at 8.7 assists per game and PER at 25.13. He is second in the 2023 boards at +550.
One of the Closest MVP Races in NBA History?
https://t.co/Pqxh2EPubW – Kia MVP Ladder: Nikola Jokic finishes season at top in memorable chase

Denver's big man narrowly edges Joel Embiid and Giannis Antetokounmpo in what will likely end up as one of the closest races in history. (via @mikecwright)https://t.co/d0BYLZcMqL pic.twitter.com/vpIIrDLwl9

— NBA (@NBA) April 15, 2022
Philadelphia's Joel Embiid was the NBA MVP betting favorite during midseason and towards the end of the regular season. But after ESPN released the results of its third straw vote for the NBA MVP award, Embiid dropped to second behind Nikola Jokic. If PointsBet USA is correct by crowning Jokic as MVP, this will mark the second time that Embiid has finished second behind Jokic in the official NBA voting. For the 2023 season, Embiid has opened with the third-best MVP odds at +650.
Boston Jayson Tatum is a man that has been grossly overlooked in the MVP race. Tatum was never a factor in the MVP betting boards despite his Celtics delivering one of the most stunning mid-season turnarounds in NBA history. Boston moved from a team that was three games from the .500 mark to the 2nd seed in the East. behind an impressive finish by Tatum. Boston is currently up 3-0 on the fancied Brooklyn Nets who opened as the preseason favorites to win the NBA title.
Jokic and Kevin Durant are both listed at +700. If the Joker does win the MVP again this season, he would be gunning to be the first player to win three straight MVP awards since Larry Bird during the 80s. Meanwhile, Durant won the MVP way back during the 2013-14 season and has almost been always an early favorite to win the award but hasn't been a serious contender for it.